Thank you to ALL of our 14th Golf Tournament Sponsors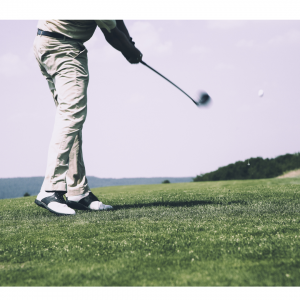 Thank you to ALL of our 14th Golf Tournament Sponsors
All of healthcare was heavily affected during the COVID pandemic.  We were lucky enough to be able to have our annual golf tournament.  This event not only helps us raise money for some much needed medical equipment but gave us an opportunity to see many friends and colleagues.  We cannot thank our sponsors enough for their continued support.  In no specific order is a list of our sponsor.  Thank you again to each and everyone of you.  We hope the golfers had as much fun as we did!
Smitty's Maintenance Repair and Collision
St. Luke's University Health Network
Lehigh Valley Health Network
Trion Group
Capital Blue
HMK Insurance
MedEvac
Nicholas Courts, Inc.
V. E. Ralph & Son
Embassy Bank for the Lehigh Valley
ServiceMaster by Round the Clock Services
Lou & Cindy Di Renzo
Hough Accounting & Tax Services
Palmer Trophy & Awards
Benecon
Charles Chrin Companies
Dave & Lisa Colver
The Cutting Edge
Dunkin Donuts 25th Street
ET&T
Midtown Abstract
Morello Funeral Home
Valley Business Systems
Bagelsmith Restaurant & Deli
Bardot Plastics
Bell Apothecary
BerkOne
Bruno Law
Century 21 Pinnacle—Frank Renaldi
Constable Transport Services
The Cutting Edge
Brian Dillman
EPPEC
Fisk's Camera Shop
Flamm Walton PC
Fulton Bank
Industrial Communications
Jeff Young
Jeff's Automotive
JTS Plumbing & Heating
Mobility Works
Nauman Companies
Orbel Corporation
Page, Wolfberg & Wirth PC
Palmer Municipal Fire Dept.
Palmer Township AA
Glenn & Sue Ann Reibman
Sandt Printing
Snowscapes
Steve B. Molder, Esquire
Strunk Funeral Home
Tower Products
TuWay Communications
Valley Scrubs
VCI
Don & Santa Wright
And The Sign Says
Bagelsmith Restaurant & Deli
Carrabba's Italian Grill
Dally Slate Co.
Detzi's Tavern
Dubs on 5th
ET&T
Fat Jacks'
Giant Food Stores
Hawaii Poke Bowl
Innovative Designs & Publishing
Keystone Snacks
Bob & Dee Lammi
Jerry & Brenda Lazarus
Marblehead Chowder House
Ed McDevitt
MCS Industries
Mid-Atlantic Planning Services
Palmer Trophy & Awards
Philly Pretzel Factory
Picasso Pizza
Redner's Markets
Richard's Drive-In
Ruby Tuesday
Southmoore Golf Course
Stemie's 1818 Tavern
Steve's Pizzeria & Italian Family Restaurant
Stroudsmoor Country Inn
Tomblers Bakery
Robert & Pat Weber
Weis Markets
Kevin Wesner
Wind Gap Chevy
Joe & Lori Wynne