As a non-profit organization it is important for us to reach out to the community and help out whenever we can.  Our crews and volunteers participate in a number of stand-by's throughout the year to assure quick medical response in case of an emergency at an event.  Here's a list of some events where we were active on location.
135 Football Stand-by's from freshman to middle school to junior varsity to varsity to East Stroudsburg University
Community League football Stand-by's
Community and University Wrestling tournament Stand-by's
PA Heath Department H1N1 Flu Shot Stand-by
Bangor Band Festival
East Stroudsburg Arthritis Walk
Palmer Elementary School Health & Safety Day
Tracy Elementary School Health & Safety Day
Forks Township Community Weekend
Palmer Township Community Weekend
Victaulic Corporation United Way
Stroudsburg Home Depot Fire and Safety Day
The Pocono Parents of Down Syndrome (PPODS) Walk at Dansbury Park
Crime Watch Day at Dansbury ParkBreast Cancer Walk at East Stroudsburg University
Easton High School Thanksgiving Football Bonfire
Halloween  - Drive around to promote safety
Forks Township Jr. Firefighter 5K Run
ACSI Northeast Region Track Meet at Bangor Borough Park
Freemansburg Motorcycle Hill Climb
Upper Mount Bethel Fall Fest
If you are looking to request a standby please email all information of standyby to suburbanemsstandbys@suburbanems.org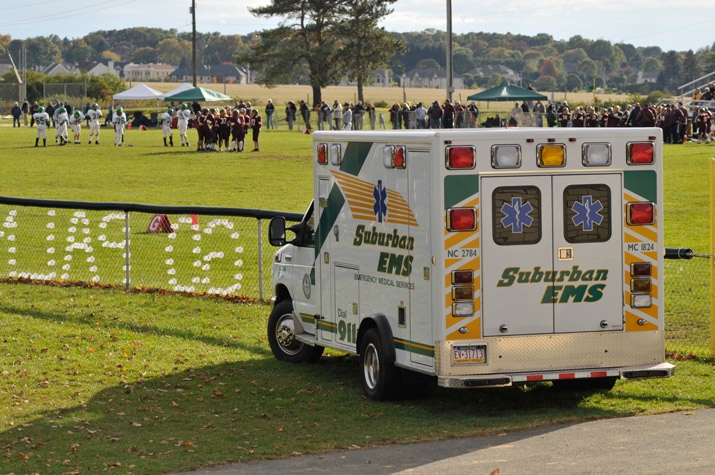 CPR Classes
4/18 12:00 - 3:00pm
4/18 6:30 - 9:30pm
4/20 12:00 - 3:00pm
4/20 6:30 - 9:30pm
Cost is $40 for non-SEMS employees.
Please RSVP to coliver@suburbanems.org