Valuable Information Shared at Poisons and Paint Con Ed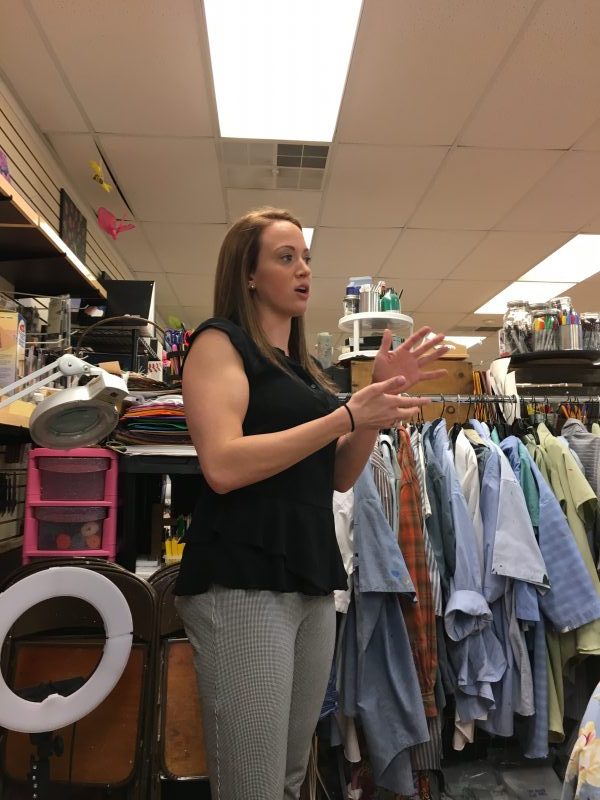 Lydia Sievert, PA-C from Easton Hospital, details conditions that patients could exhibit if they are exposed to various poisons.  Members of Suburban EMS and Easton Hospital attended this informative presentation at Bloom Creative Studio (a non-profit art studio in historic Bangor) on January 25.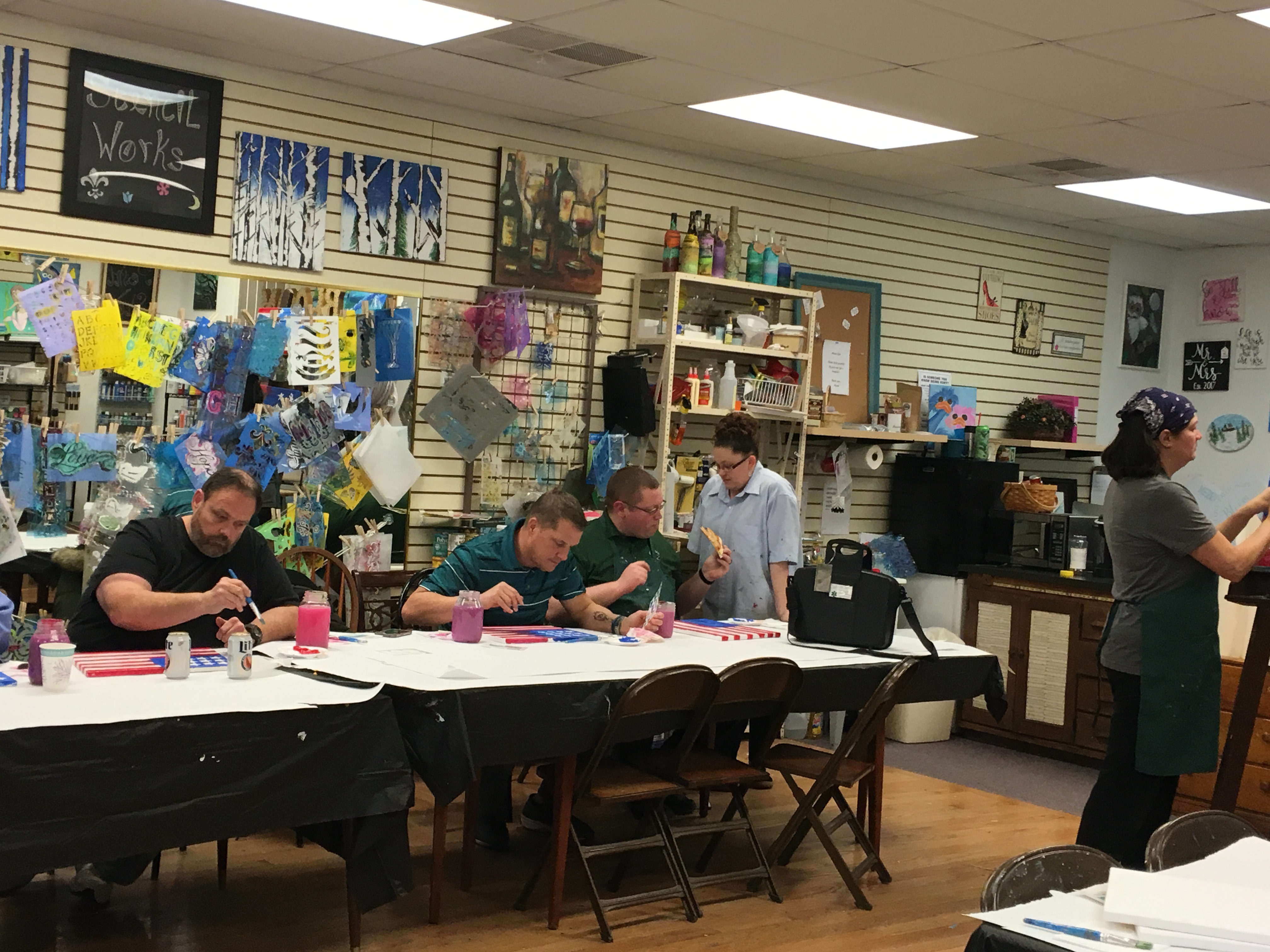 Suburban EMS Staff enjoy team building after the educational presentation.  Instructor Karen (far right) of Bloom, leading the class.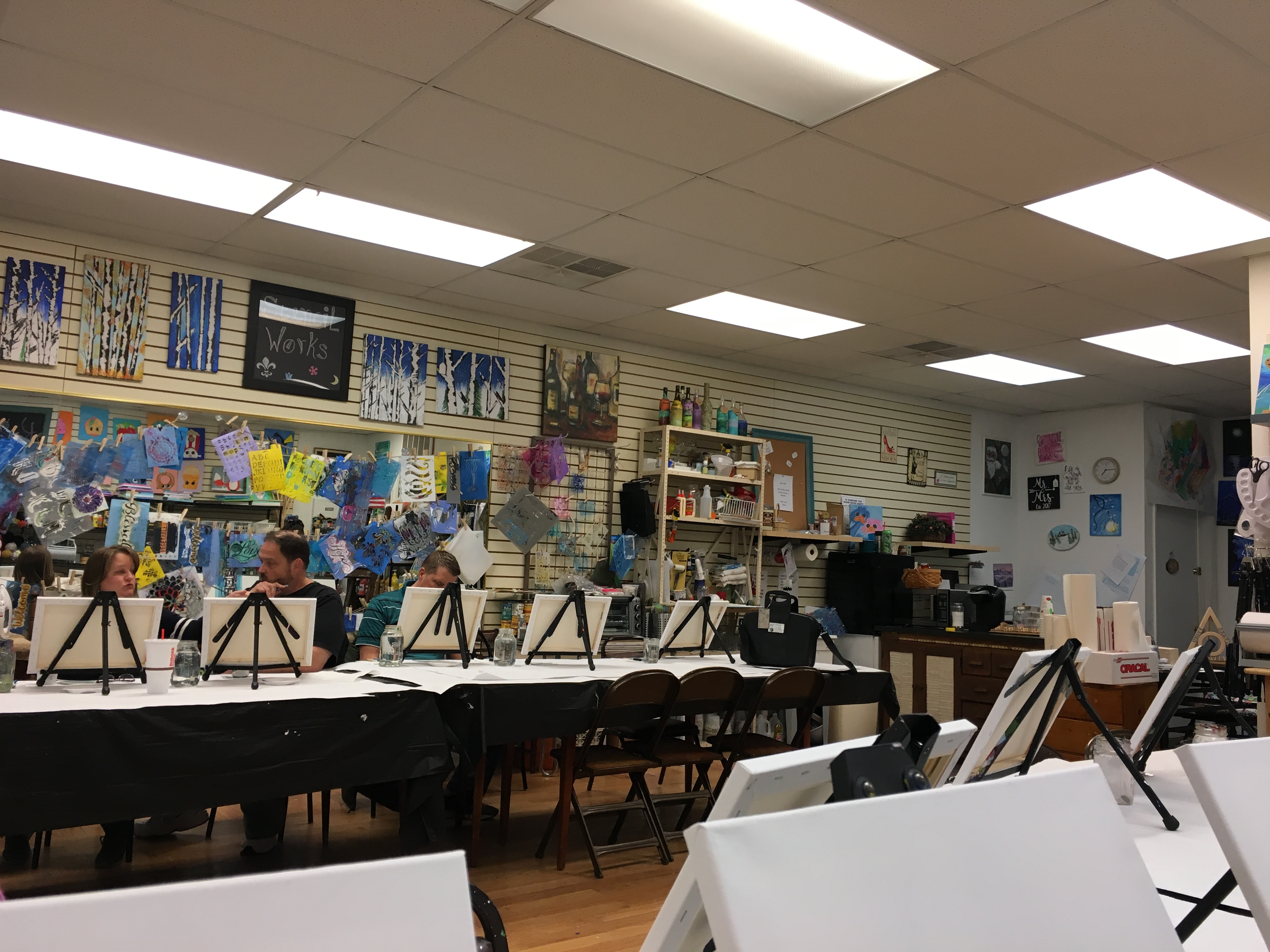 Some down time before the presentation starts.